Kickbikes
EVERY YEAR – NEW AND SAFER The white kickbike KOSTKA 2021 has once again been refined for the company Pustevny s. r. o. in collaboration with technicians and specialists at Kostka. The main emphasis during the design of these models was given to safety considerations when descending the Prince's Way (Knížecí cesta). These models have better brakes, better downhill stability and stronger wheels than series models.
Kickbike hire
New kickbikes can be hired ONLY AT THE TICKET OFFICE OF THE UPPER AND LOWER CHAIRLIFT STATIONS and directly at the hire shop located below the upper chairlift station. The outdoor sale of "other" kickbikes at the Ráztoka car-park has NOTHING to do with us!!!
Price list
KICKBIKE RIDE DOWN FROM PUSTEVNY BY THE PRINCESS WAY (KNÍŽECÍ CESTA) TO RÁZTOKA IN TROJANOVICE
one kickbike – 190 CZK
3 and more kickbikes – 160 CZK per kickbike
price includes helmet hire
credit and payment cards accepted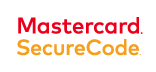 Terms and conditions of hire
identifying document must be shown (ID card, driving licence, passport)
telephone number
signature on the "Pustevny Kickbike Hire Contract"
children under 18 must be accompanied by their legal guardian
we reserve the right not to hire out kickbikes to pregnant women or persons who are intoxicated and behaving inappropriately
Safety instructions
Even though our kickbikes are brand new and safe, never forget to follow the safety instructions of our staff!
always wear a helmet
always grip the handlebars with both hands
brake using both brakes, not just the back one
transfer your centre of gravity to the back, stiffen your arms
don't skid!!!
keep a safe distance from one another
do not turn the bike when moving
do not kick the ground at high speed
do not dismount from the kickbike before it stops
if you have an accident, call mountain rescue