St Cyril and St Methodius
Chapel
In 1881, a member of the Frenštát Citizens Association, Hynek Fialka, suggested building a chapel at the summit of Radhošť. His idea caught on, and the slow process of realisation was begun.
Picture
On the occasion of the millennial anniversary of St Methodius, Pope Leo XIII in Rome consecrated to the Moravian pilgrims under the leadership of the later Olomouc archbishop Antonín Cyril Stojan a painting by Jan Sarkander, intended for the future Radhošť Chapel. The construction costs were estimated at something like 10,000 gulden. Fialka Alojs was appointed as chairman of the committee to build the chapel.
Collection for the construction
To support the cost of construction, a collection was made which raised about 3500 gulden. In 1895 the chairmanship was assumed by the factory owner Emil Kostelník, who in the same year purchased at the National Exhibition in Prague the original picture of the Wallachian Madonna by Adolf Liebscher, and with it embarked on a journey around Moravia and Bohemia gathering a further contribution towards the expected costs, this time raising roughly 7,500 gulder. The Bishop of Olomouc Theodor Kohn donated a plot of land from the Trojanovice land register and became a patron of the chapel project. The Count of the Rožnov estate, Rudolf Kinský, also surrendered part of his land in the territory of Dolní Bečva.
Construction
For this reason the planned chapel would straddle the border between the Rožnov and Frenštát districts. On 5 July 1896 the founding stone of the Radhošť chapel was consecrated. Following the consecration of the chapel by Olomouc archbishop Theodor Kohn in 1989, administration of the chapel fell to an organisation called the Radhošť Matice from Trojanovice.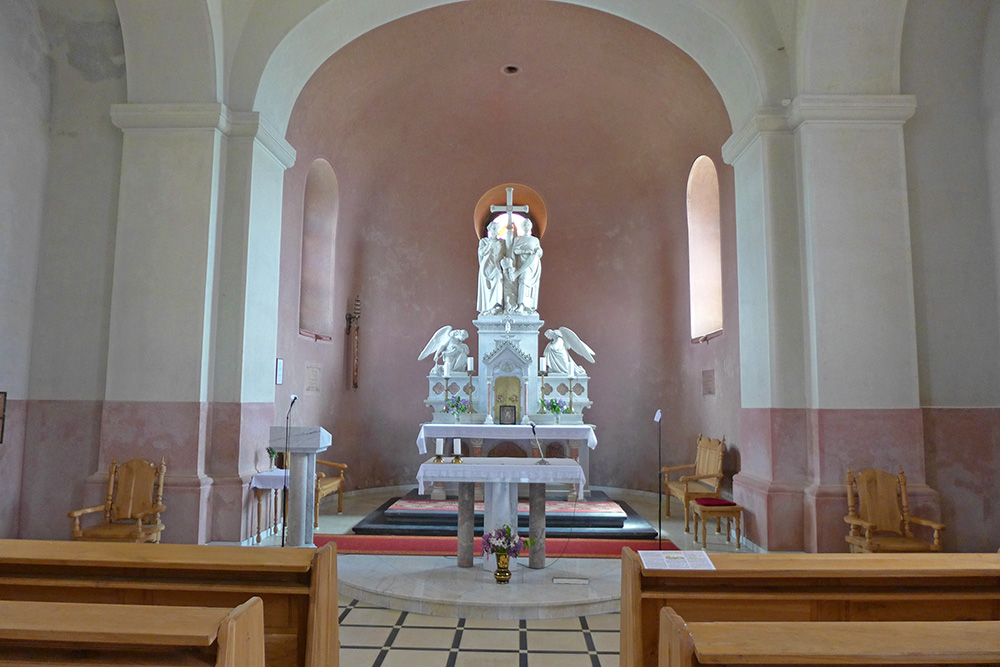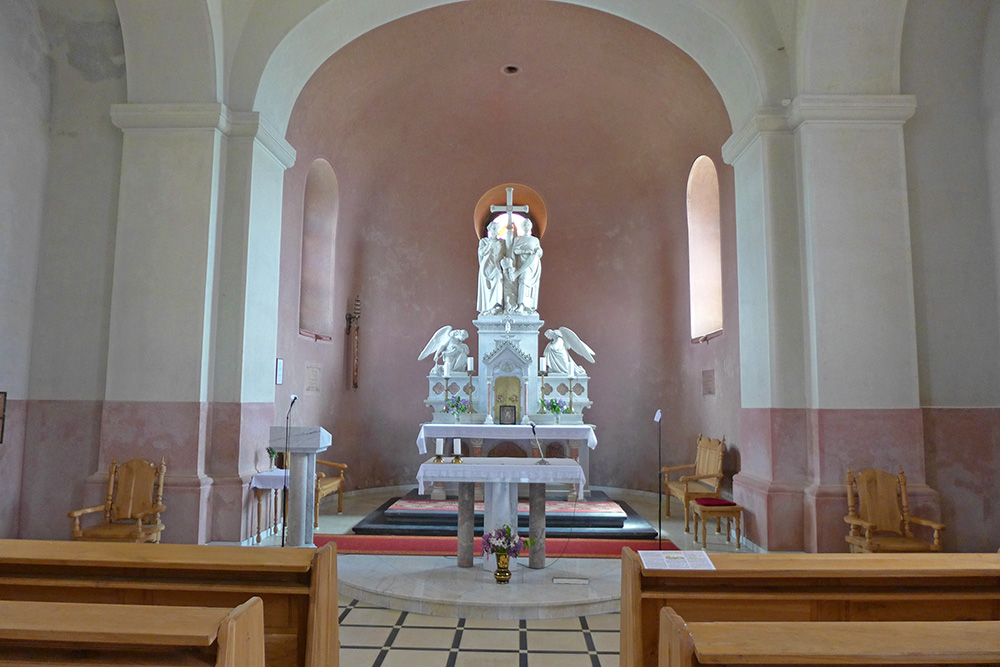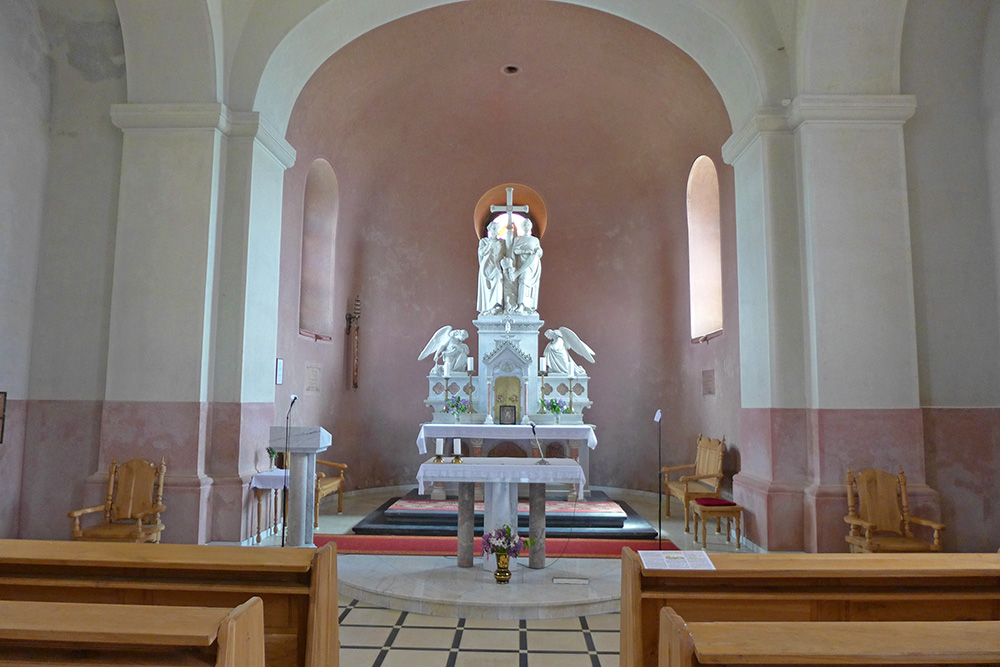 Repair of the bell tower
The Radhošť Matice association also took charge of the restoration of the bell tower in 2000. Just as they had one hundred years before, preceding the chapel's construction, the people of Wallachia organised a collection, the proceeds of which partially covered the cost of repair. Besides money, they also gave wood from their own forests. On one of the beams transported to the top of Radhošť was carved the symbolic inscription "Valaši sobě" (Wallachians for each other).
The craftsmen who repaired the chapel had to demonstrate the same skill and art as their forebears. The engraved columns, hand-shaped beams and shingle roof of the new bell tower do not differ even in the slightest detail from the original historical building.