Electric mountain bike
Here at Pustevny we have finally got our hands on the e-mountain bikes which were earmarked for us by the Moravian-Silesian Region as part of the E-bikes for the Region campaign. Thanks to these bikes with their electric drives, you can enjoy a 70 km ride or try out one of the physically harder routes that might otherwise have proved too great a challenge on a normal mountain bike.
E-bicycle hire shop
The hire shop is situated by the upper chairlift station. E-bicycles can only be hired and returned at the hire shop beside the upper chairlift station. We have 4 new e-mountain bikes available for hire, with different frame sizes.
Price of hire
390 CZK per day
The 5,000 CZK deposit is in the form of a credit card block (payment on receipt of the e-bike)
compulsory homologated helmet – hired at 100 CZK per day
credit and payment cards accepted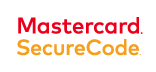 Terms and conditions of hire
two identifying documents (ID card, driving licence, passport, etc.)
e-bikes may only be hired out to persons younger than 18 years of age when accompanied by a person older than 18 years of age
we reserve the right not to hire out e-bikes to persons who are intoxicated or behaving inappropriately